Bank Reconciliation
Make your reconciliation to detect any missing or typing errors of payment recording
Make the reconciliation of your bank account from the same grid than the list to consult your bank account. Use filters to flag several lines at once as reconciled.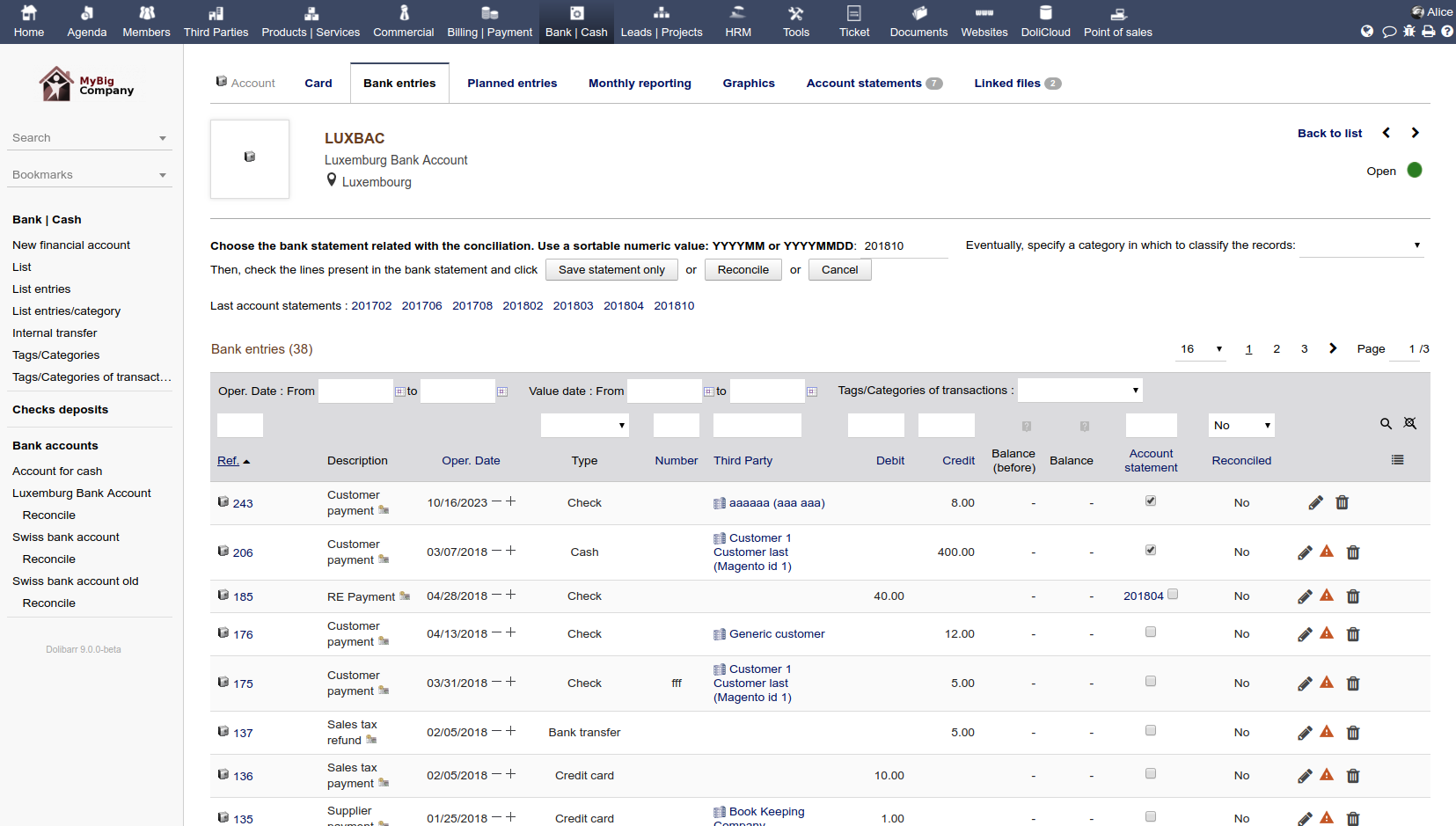 Get warnings when number of record not reconciled is too high.
Keep history of your bank receipts and read them without leaving your application.