Agenda
Use the Dolibarr Agenda as a common shared calendar enhanced with features dedicatedto your ERP / CRM (links to your customers, employees, projects, invoices, …)
Create manually events, past or future
Record your events in the embedded agenda : Past events for tracking purpose, or Future events for remind purpose. Assign events to a customer/contact, project and/or users.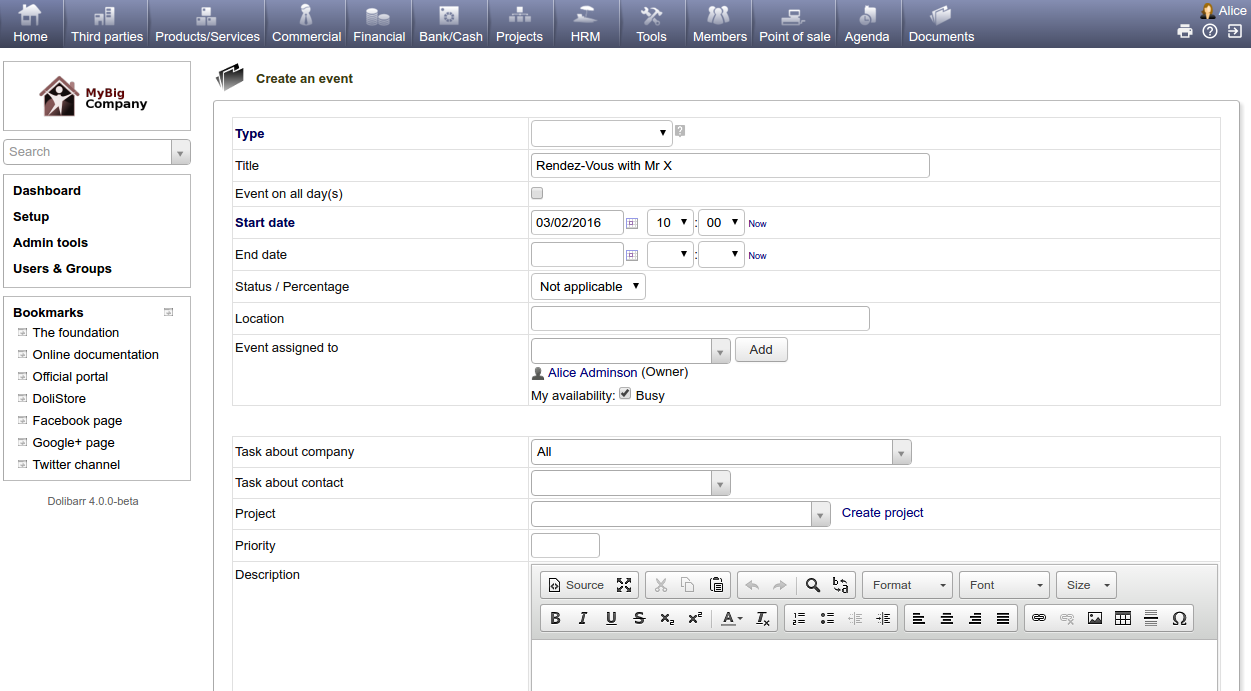 If the module Resources is activated, you can also assign resources to your event, for exemple to track which room is occupied, which car is hired or which video projector is reserved, when and by who
Setup module to define events to be recorded automatically
Using the setup of Agenda module, you can decide to record automatically events related to any business action that occurs into application (For example, track your order, proposal or invoice status change, track creation or deletion of new customers, …)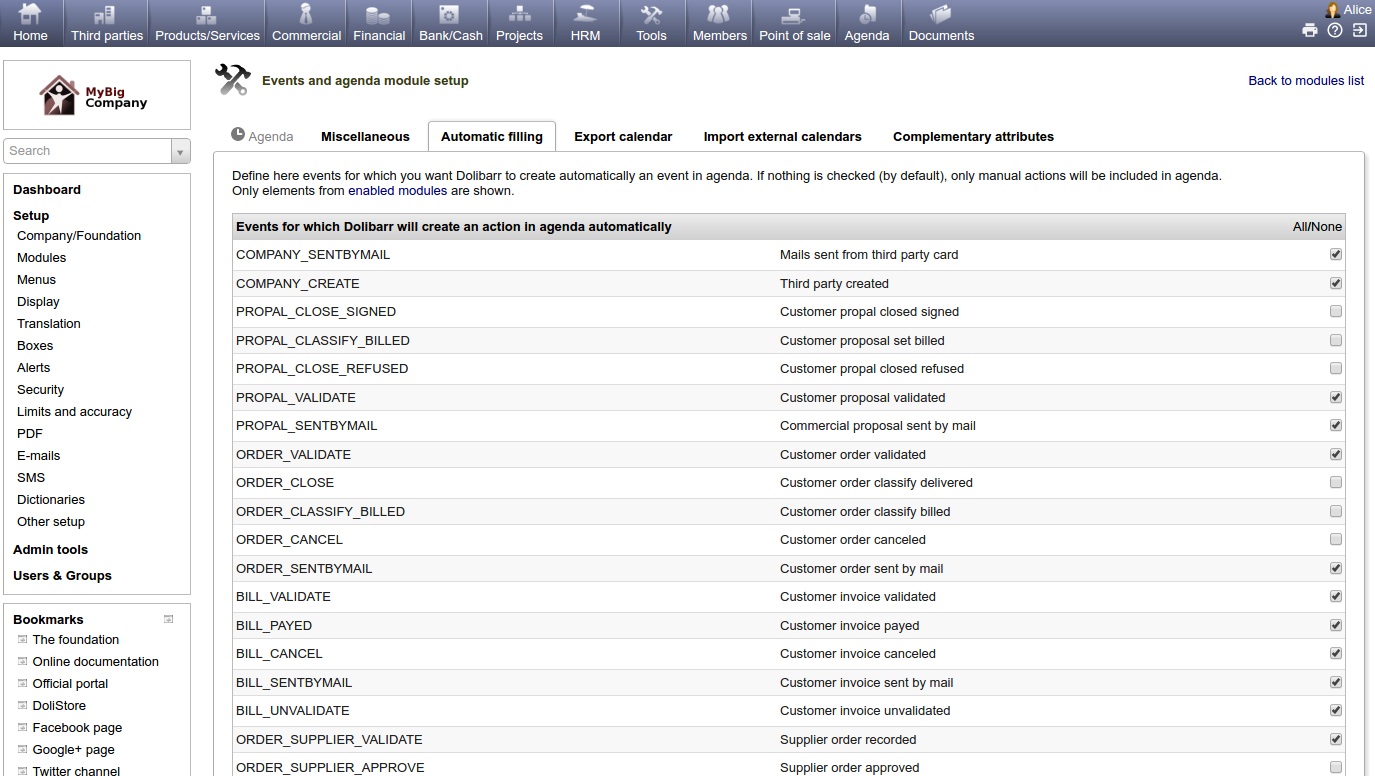 Read events into different agenda views
Read and search events using filters to see only events you are interesting on (by user, customer, project, status or type).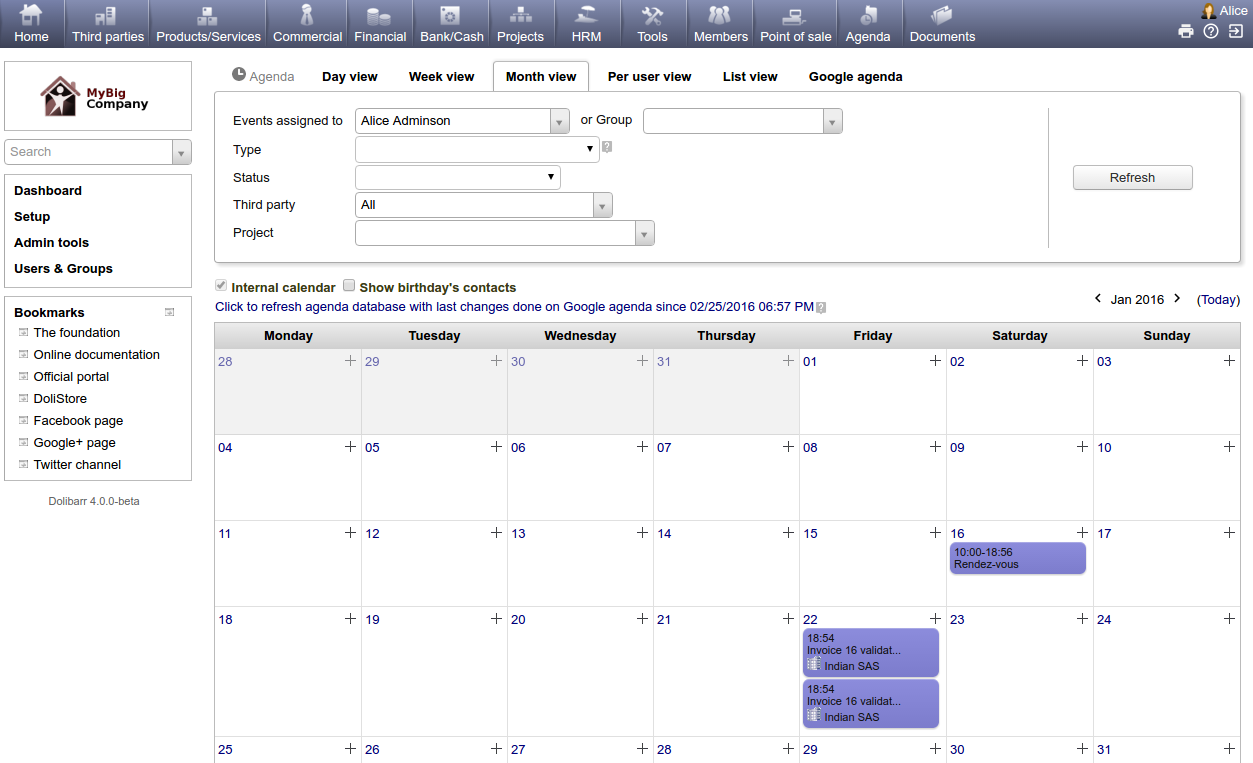 If you need, include in the agenda view, any events recorded into an external calendar (in read-only mode using the ical/ics import). Or export your events into any external calendar using the ical/ics export link.
You can use different rendering views to read your events (view by day, by week, by month, by user, or simple list). For example, the view "per month" or "per week" is interesting to show past or coming events while the view "per user" is great to see which user is busy or free to find the best moment to create a new meetings.